Feliri Yogurt & Ice cream shop
Branding of new yogurt & ice cream shop, Family owned.
​​​​​​​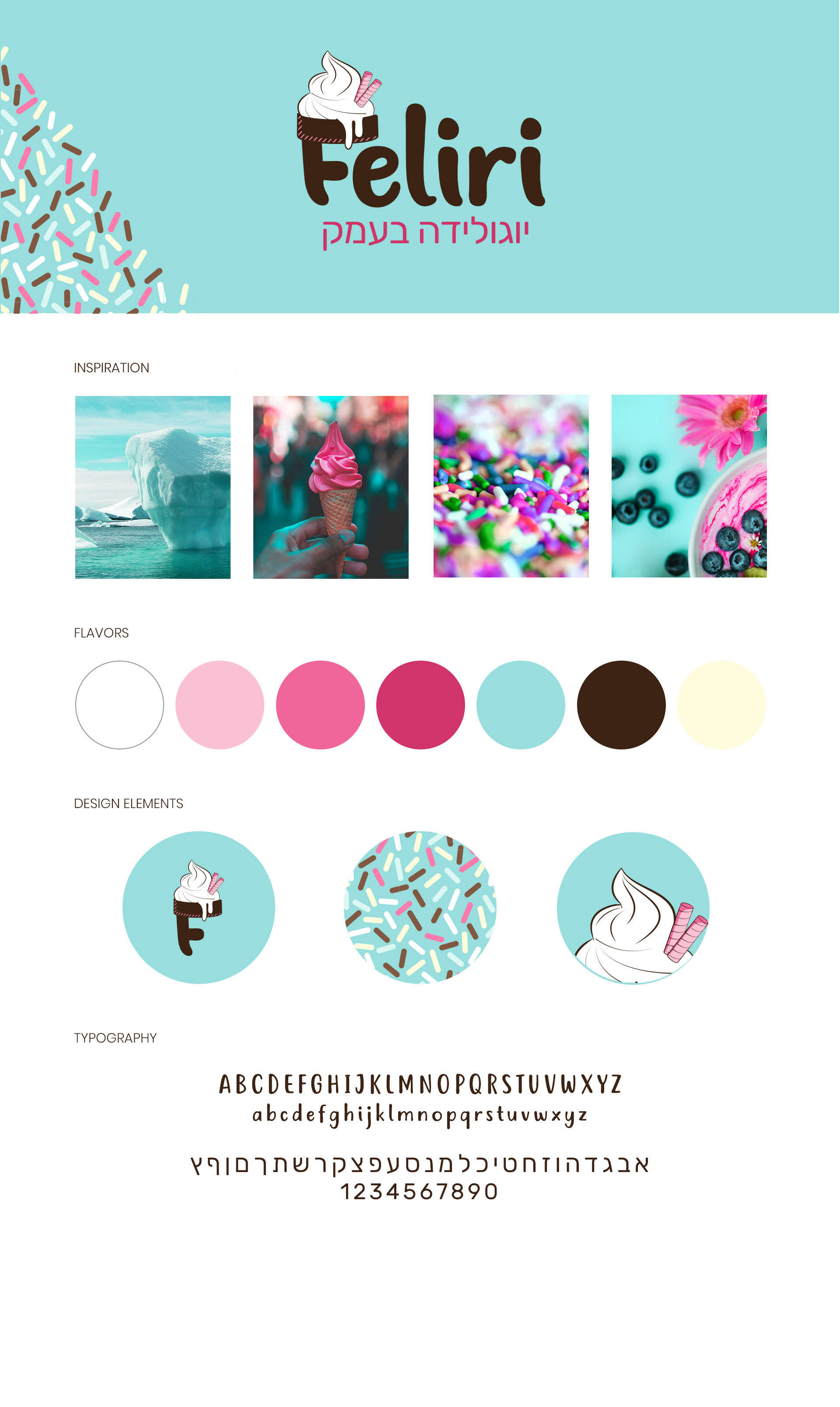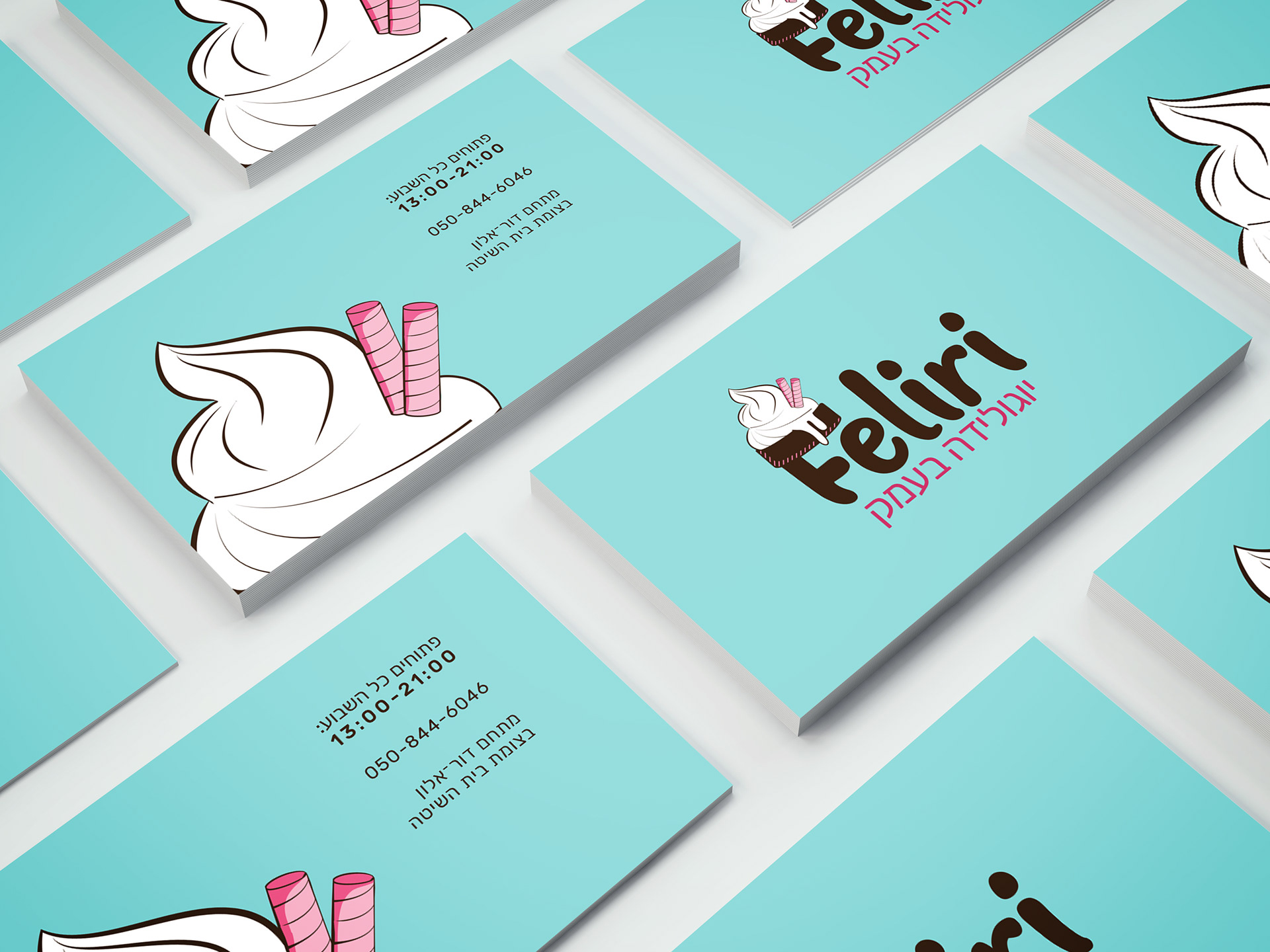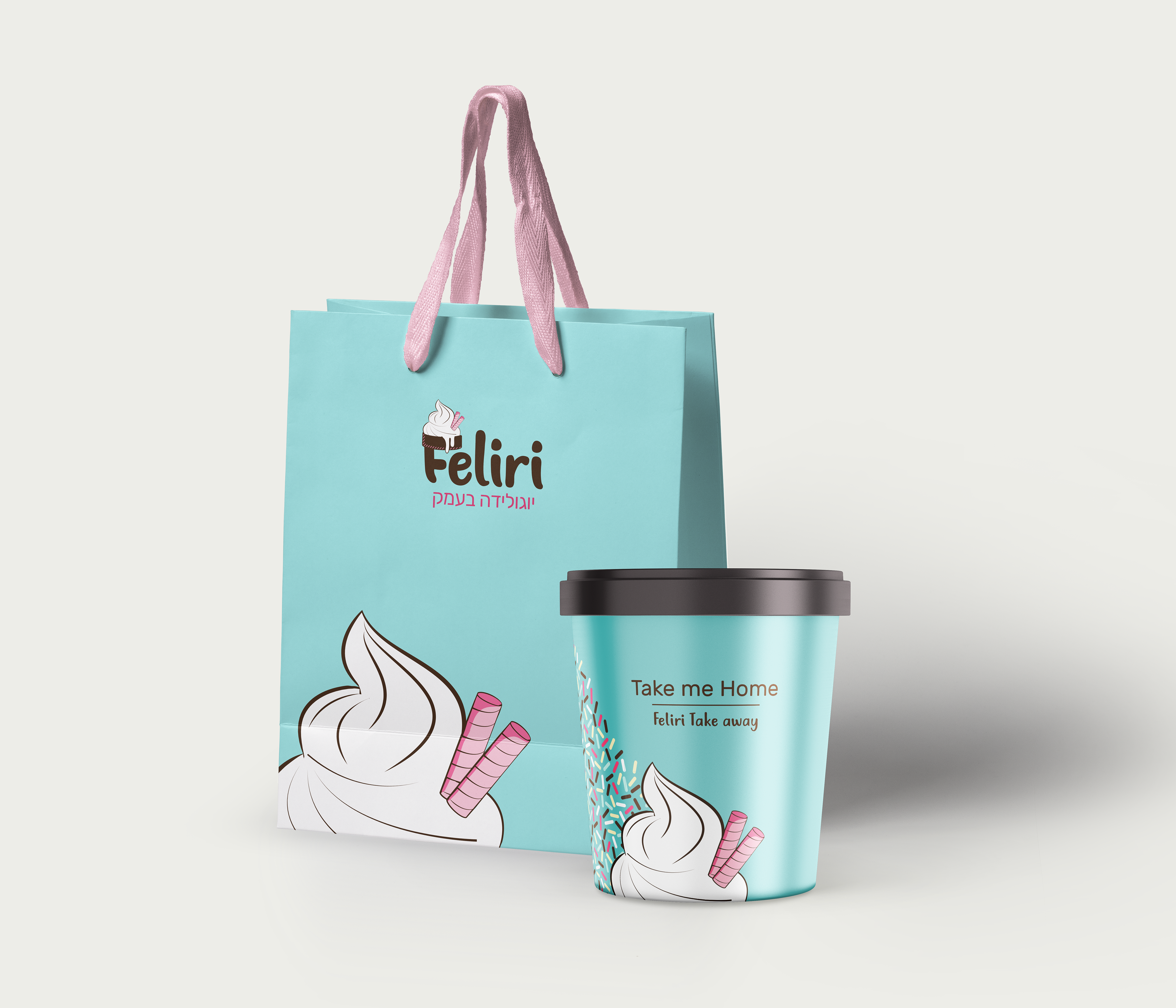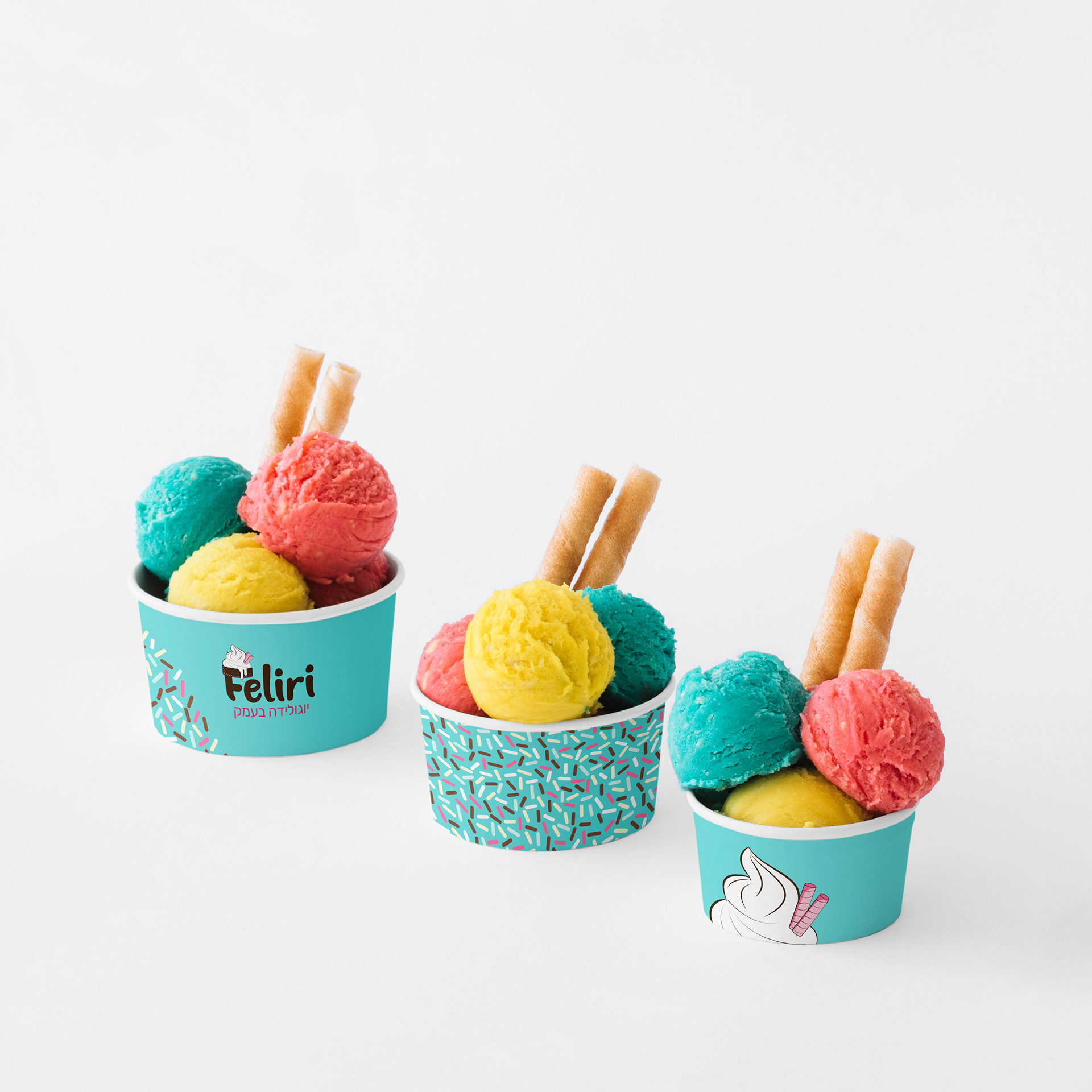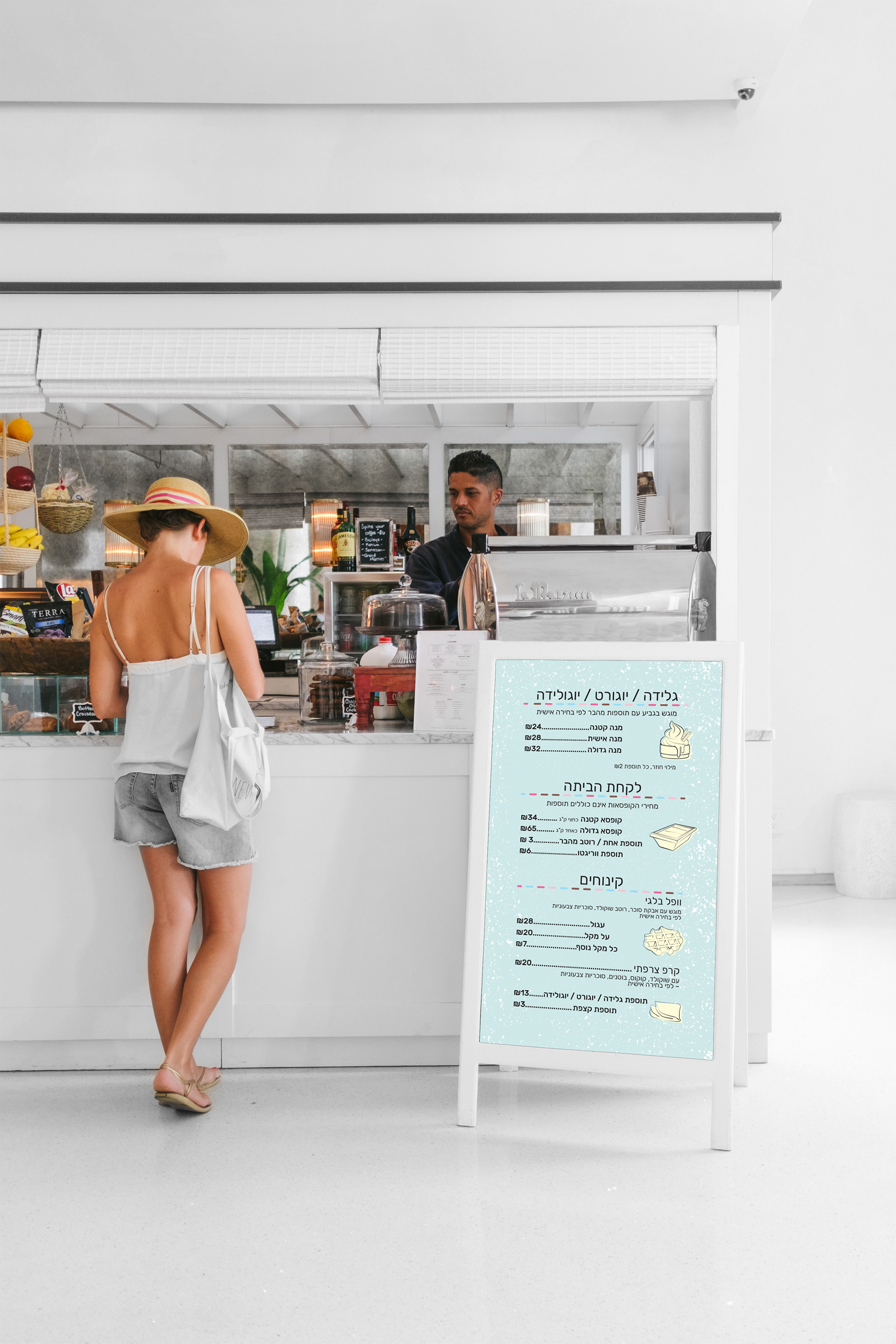 The clients came to me after working with another designer. They felt that their vision wasn't understood, and after a few sittings and sketches, we found a logo that reflected the look and feel they wanted their shop to have.
After a few sittings and sketches I was able to create a logo that suited that vision.
The shop is located in one of the hottest places in Israel, so the pallet of colors needed to tempt and transfer a cool vibe to potential clients. Literately.
The name of the shop is a combination of the owner's children's names, so it was important for me to create a logo in which the icon wasn't separated from the text.